Android Application Development Training in jaipur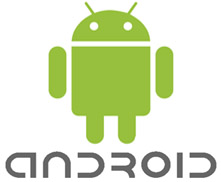 Android is a free, open source platform available for anyone to use. By learning this emerging technology you can powers millions of phones, tablets, and other devices and brings the power of Google and the web into your hands.
You will be the inventer of amazingly fast browser, cloud sync, multi-tasking, easy connect & share and the latest featured mobile apps . You can develop customized app for smartphones like motorola Droid, HTC , Samsung Galaxy, Gionee, Micromax ,oppo ,vivo and other brands.As compare to iOS platform of iPhone it gives low cost solutions to customers.
Regular Assignments & Project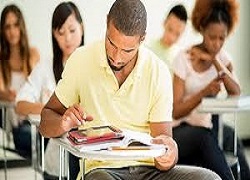 Here we give short assignments to solve daily based problem which helps in develop great applications and improve Logical skills and knowledge.Through Android software stack for mobile devices you can create app for operating system, middleware and key applications with the help of tools and APIs using the Java programming language.All fundamental concepts has been describes in easy steps.

Classes under Professional Guidance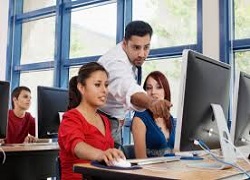 All classes and sessions are 100% practical by Best Developer Instructor or Teacher at Dzone jaipur .Each Student get opportunity to develop multiple apps of mobile applications and get confident for mobile Apps development.
Demo Class & Weekend Batches
We also provide demo classes to get tuneup with faculty and programmer.For working professionals weekend batches on saturday and sundays are available.
Fee & Duration
Training fee is very economical for students of MCA,B-Tech and BCA.Group discounts are also applied on college refrences.Course duration is 2 month but very as per need of your educational institution.
App hosting on play store
You will also learn and get experience of live hosting of your own app on google play store after completion of your project.Our instructor assist you to create account & upload your app through Google developer console.
Certification & Placement
You will owned a globely accepted certification issued by DZONE and a working experience letter related to our projects which help in your placement in industry and add as a gem in your career.
Backup Classes
We also arrange backup & doubt clearing classes for students to avoid any gap in study due to student leave or confusions.Even each session continued after solving your queries and problems either it is app error or confusion in theory section.
Core Android Course Contents
4
Integrated Development Environment(IDE)
5
Android Application Fundamentals
6
Latout Basics & GUI Programming
8
Resource Management and Localization
9
Intents and Intent Filters
10
SQL Lite Database Storage
13
Showing Notification Messages
14
Advanced GUI Development
16
Background Task Processing and Service
18
Applying Styles on Widgets
Advance Android Module
19
Learn How to Animate object by Animation
21
Creating HTML Pages with CSS & Mobile JQUERY
22
Android App Web Server Integration
27
Multimedia Programming
28
Location Based Services
View Course Contents in Detail
Benefits of Android software stack
Android software stack & it's several program components helps programmers in quick coding. The fully integrated package comprising an OS, middleware, applications and user friendly interface is expected to considerably speed-up product development while lowering the cost of mobile services development. Developers have full access to the Android framework APIs used by the core applications.includes a set of C/C++ libraries used by various components of system.